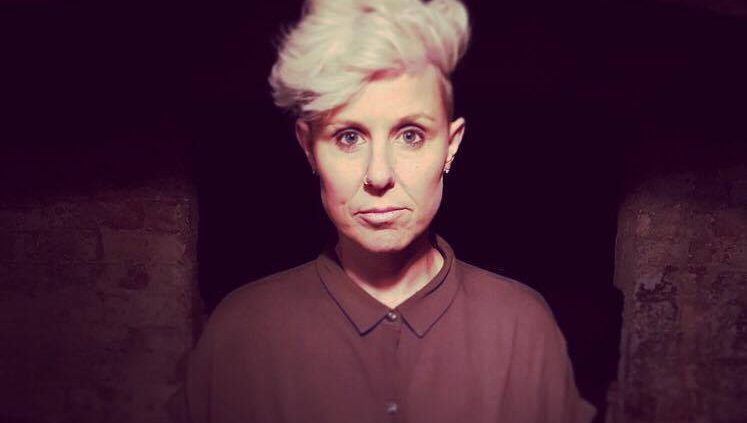 Hey Claire! Your 'With Faith' EP has just been released on Sincopat. Please tell us about music, influences… starting from the beginning: how was your first contact with the clubs? How old were you? What kind of music were you impressed by?
I was always music crazy when I was a kid and I used to collect vinyl and record my own radio shows on cassette in my bedroom! In my late teens I bought vinyl decks and taught myself to mix, just as a hobby. But throughout these younger years I was also into sport and I competed internationally at Badminton until I was around 20, so I wasn't really on the club scene. Then I made a circle of friends that were DJs and I started to go to clubs. I used to travel all over the country with them to watch them play at some amazing venues and it completely inspired me to do what they did, so I went to work at improving my skills, started playing out in local bars and it went from there. When I started on vinyl I was playing all kinds of genres from Hip Hop to Funky House to Trance, but I feel like it gave me a great foundation of music knowledge and solid technical skills.
 Which are the main influences in your music?
It's definitely all about feeling for me. I would say I take influence from all the different styles of music I've listened to over the years, but I think the most important thing is that it evokes some kind of feeling or emotion in the listener, or some kind of moment on the dance floor. Musically my biggest influence is probably Electronica and Trip Hop, which I've always listened to away from the club setting. I'm completely moved emotionally by artists like Massive Attack, Portishead, Morcheeba, Tricky, Nightmares on Wax, Bonobo and so on.
Tell us about your process in music making. First you have an idea, and then how do you transfer it to the DAW?
I actually tend to start my ideas in Logic because it usually begins with a basic groove, which for me is the main foundation for any track. Sometimes I will have an initial idea for a hook or a sample that I want to use, but I will still start by getting a groove down that works with the hook. I use the drag and drop kit in Ultrabeat to build myself a custom kit for each project from sounds & samples in my library. Some people think Ultrabeat is old school but I love it because I've created a workflow with it that gives me results. I never use templates or pre-made kits because I like each project to go completely in its own direction in that moment. Once the basic groove is down I work on a bass line or hook. Sometimes I use hardware such as my Moog Sub Phatty but I also have a whole bunch of plug-ins. Lately I've tried to cut down the amount of tools I use, particularly hardware, so that I can stay more focused and get more music made. Once the foundations are down it's really just a case of trying ideas and adding layers until it becomes something that I can work into an arrangement. If it's a vocal track the process is reversed and I work on the vocal first over a simple beat and chord progression. Once the vocal is sounding how I want, I build the backing track around it.
Constant Circles: Where did it come from? What's the reason for starting your own label?
I always wanted to be my own boss, and being able to have my own business in the music industry was the ultimate goal, so a record label was the ideal place to start. It was also a nice way to have a bit of control over my music and be able to release some of my tracks in my own way on my own schedule. It has also given me the chance to curate some absolutely stunning artwork, as we release a piece of contemporary visual art with each piece of music, which I think makes us a little bit unique. Last year I put on a couple of really cool events where we exhibited all the artwork alongside a music showcase & live stream, in beautiful gallery spaces in London & Brighton. We also now have a music blog (
www.constantcircles.com
) and a successful radio show on 8 stations worldwide, so it's growing nicely. In the long term I have plans to develop the brand into a much wider concept involving music, art, fashion, education & activism.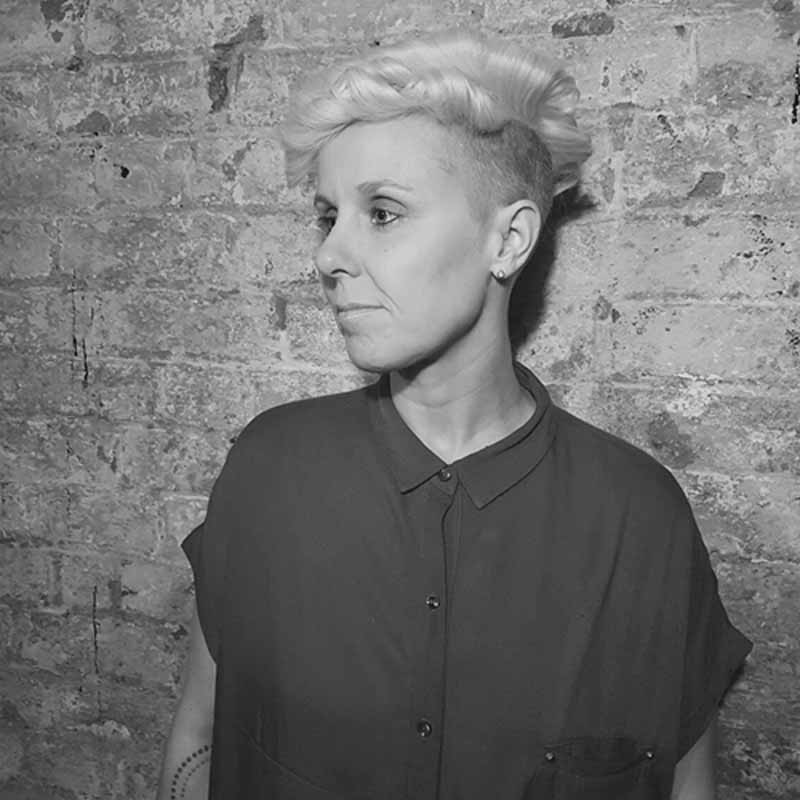 How's life in London? Do you have a normal day routine?
I actually live in Brighton, which is a smaller city quite close to London, but by the sea. I try to make sure I stick to quite a strict daily routine, because I feel that working for yourself you need to give yourself structure or you can end up getting distracted or feeling unmotivated and watching TV all day! I'm completely obsessed with writing lists and before I go to bed I write down the things I want to achieve the following day, so I have something to work from. I usually walk to the beach first thing or go for a run and do a bit of meditation before I hit the studio for the morning. I try to do my music projects from 8am until around lunchtime before I do any other work. Then I hit the gym for an hour and spend the rest of the day working on my label, social media etc. Flipping my studio sessions to the morning was really hard, as I was so used to working late and staying up all night for production sessions. I've never been a morning person haha! But since I've done this I've found that it's made a huge difference to the output and quality of my music. Outside of working, there is so much to do in Brighton, it's such an amazing city, I would encourage anyone to come and visit. It is such a creative hub full of music, art and good vibes. You could say the city is a piece of art in itself. I only moved here last year but it feels like home already.
You are traveling a lot. What's the most beautiful place you have visited?
I've been lucky enough to go to a lot of amazing places but I think the most beautiful so far has to be Cape Town in South Africa. Everything is just incredible out there – the people, the vibe, the food and the landscape. And the parties are always amazing. A couple of years ago I took part in the AfrikaBurn festival in the Tankwa desert, which is a regional version of Burning Man. It was one of the most beautiful experiences of my life.
Have you ever visited Spain?
Spain is actually my favourite European country. I chose to learn Spanish at school and stayed with a Spanish family for a while in Alicante when I was younger. I have always loved the culture, the food and the weather J More recently I went out to Barcelona for Sonar Festival and of course I partied with all the SINCOPAT crew at the label showcase! I also threw a really cool Off Sonar party showcasing the sounds of Constant Circles, at a vintage clothing store in the heart of the city.
We want to thank you for your music you have delivered to Sincopat. Could you please tell us more about the tracks included? From where did you get the idea of the voice-hook on 'With Faith'?
I'm so happy to be part of the Sincopat team and I'm actually really proud of this EP because I feel it shows that there is more to my sound than just 'big' vocal deep house tracks. I'm hoping that people can see there is some versatility in it too, as each track on the EP is very different. I have built up an absolutely huge library of sounds and samples over the 10 years that I've been making music. I have a folder of vocal samples, one shots, loops and acapellas and I will usually search through and find a sound that I like and just mess around with it until something clicks. A lot of the time the vocal hits that I use are recorded with my own voice, but in this case I wanted to find a really house sounding vocal that I could loop to create that classic tech house atmosphere and build.
Thanks for your time!
https://www.sincopat.com/wp-content/uploads/2018/02/Just-Her_Headshot1_2017.jpg
738
747
admin
https://www.sincopat.com/wp-content/uploads/2017/12/logo_cabecera-300x138.png
admin
2018-02-16 09:51:45
2018-02-17 12:09:53
Just Her "It's definitely all about feeling"